Hotel Custom Furniture - Methods and procedures for restoring solid wood hotel furniture
Tevin
Trinity
2020-06-27 12:00:10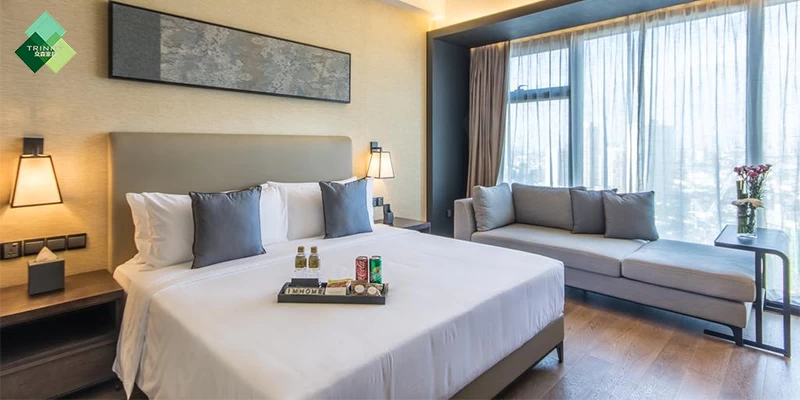 1. Furniture scraping:
  Hotel furniture if the paint scratch,not touch the paint under the wood,can be used with the furniture color crayon or paint in the furniture wound daub,to cover the exposed background color,and then use transparent nail polish thin layer.
2. Except ink stains on wooden furniture:
  Add two parts of white vinegar to one part of water,sponge the mixture to wipe ink stains from wooden furniture,then wash and dry.

3. Remove water marks on solid wood furniture:
  Water marks usually disappear naturally after a while.If it is still visible after a month,apply a clean soft cloth with a small amount of salad oil or mayonnaise to the water mark and rub it in the direction of the wood grain.Or can use wet cloth cover to go up in mark imprint,press wet cloth carefully next with electric iron several times.

4. Remove oil stains from wooden furniture:
  Residual tea is an excellent cleaner,after wiping and then spray a small amount of corn flour for wipe,finally wipe the corn powder can be clean.The corn flour absorbs all the dirt on the furniture surface,making the paint smooth and bright.

Hot search:hotel furniture,customized furniture,hotel furniture manufacturers