5 star hotel furniture - How to create high-quality environmental hotel furniture
Tevin
Trinity
2020-07-13 10:44:10
  5 star hotel furniture - How to create high-quality environmental hotel furniture has been, we are advocating "environmental protection", whether decoration industry, or food industry, the demand for environmental protection is the most direct, in the hotel furniture industry is so.We hope that environmental protection is more than a slogan, should really start from reality, shape environmental protection hotel furniture, so that consumers buy at ease, comfortable.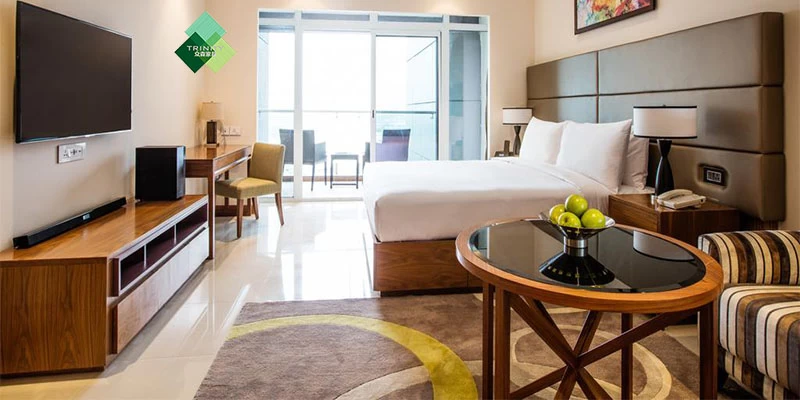 Beautiful hotel furniture is able to brighten people's line of sight, to bring a good mood, but in the attention to the appearance at the same time, we can not ignore the inside, some quality is not up to standard, environmental protection furniture can only bring harm to our physical and mental health.Let alone the style, color and price of this kind of furniture, we specially take out environmental protection problem to do a purchasing guide, hope to bring everyone a green and healthy living environment.

  In recent years, the high pollution rate, hotel furniture association of Chinese interior decoration environmental testing center points out: at present our country hotel furniture industry's environmental specifications without strict control of toxic substances, some board, veneer, with glue and paint improper selection is bound to cause the release of toxic substances, these harmful material are mainly the free formaldehyde, comes from man-made board of toxic solvents, adhesives and paint coatings, such as temporary effects on the human body can produce adverse reactions.Be like this, still did not get the general attention of people, become the main pollution source of the bedroom so, already threatened people health seriously.

  Benzene pollution caused by adhesives should not be ignored, synthetic adhesives to the surrounding air pollution is more serious.More some manufacturers, especially in the paint of some high-end hotel furniture, with raw lacquer as paint oil brush, these raw lacquer contain urushiol, urushiol has corrosion and toxicity to human skin, containing dermatitis and other allergic reactions.

  This shows, put an end to formaldehyde adhesive pollution is a very serious problem, in order to make the health of the vast number of consumers to be guaranteed, the concentration of toxic gas must be controlled in the specification.