Customized Hotel Furniture - Two models for the future of the hotel suite furniture industry
Tevin
Trinity
2020-06-19 15:36:50
  Industry for a long time, hotel suite furniture factories, stores, distributors,this mode of three point one wire walking,for more than thirty years,with the change of the society,the disadvantages of this kind of problem is more and more obvious,the rent is high,less passenger flow into shops,now in this industry pattern gradually become the pronoun of lag behind industry,facing and are to be eliminated.
  What will the future layout of the hotel suite furniture industry look like?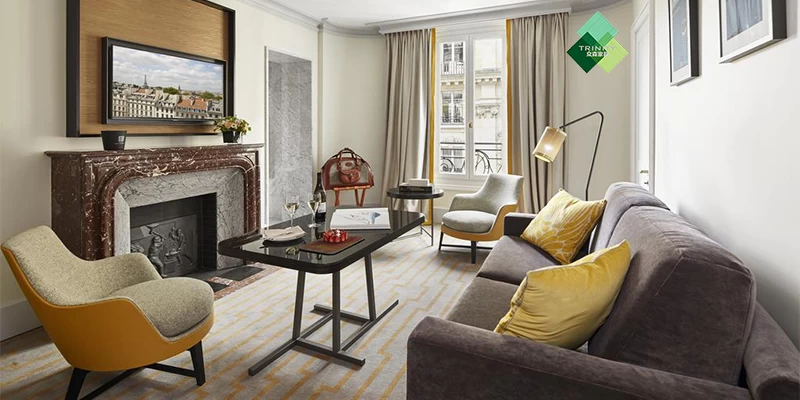 First: Developer + Manufacturer (brand hotel suite furniture factory)

  In recent years the real estate industry continue to narrow,the real estate enterprise struggle,facing outward(economic market environment) and shall not go up the dilemma (room open business diversification in the field of many little victories)and downstream integration is will line the road,and gradually spread out hardcover delivery,has integrated plumbing materials,and leather off most of the enterprise life(this is nearly two years much reason)of the large-scale breach bankruptcy of,then ready for delivery,will make hotel suite furniture related enterprise cause disruptive change,traditional sales channels will be compressed further,Traditional stores will shrink to third-tier and fourth-tier cities and become synonymous with backward industries.Only a few stores transformed into well-equipped and designed stores have vitality and vitality.Along with the property developers into the hotel suite furniture, the changes will be far-reaching and revolutionary:70% of the hotel suite furniture sales will be completed by the property developers and their partners;There are too many furniture stores in hotel suites,not enough stores,and dealers die out in large Numbers.That is to say,real estate + manufacturing (brand hotel suites furniture factory) this two-point service will become the mainstream.

  Second: E-commerce/designer+shopping mall+manufacturing(high-end customized hotel suite furniture factory)

  Renowned industry expert Chen Baozhu is now the Internet era,the future of the Internet will be further development.In this process,manufacturing,e-commerce,shopping malls and developers have become the four poles of the hotel suite furniture industry.Due to the characteristics of the hotel suite furniture industry,experience is an indispensable link;The store will become an experience center for e-commerce and designers,serving 30% of the personalized needs.Next,the service category can be extended, adding maintenance,renovation,consignment,second-hand,rental,housekeeping modules.E-commerce/designer+store+manufacturing(high-end customized hotel suite furniture factory)will become the mainstream.

The trend is stronger than man, and the trend is mighty and mighty. In the face of new business, only the foresighted can make a quick step and have a foothold opportunity.