Hotel furniture customization - how to verify the waterproof function
Tevin
Trinity
2020-05-27 15:04:05
  Since we often come into contact with liquids in hotels,especially in hotel rooms,restaurants and swimming pools,the waterproof function of hotel furniture is very important.
  When the hotel furniture customization is completed,how do we verify the waterproof properties of the furniture?So the author shares some tips on how to do this.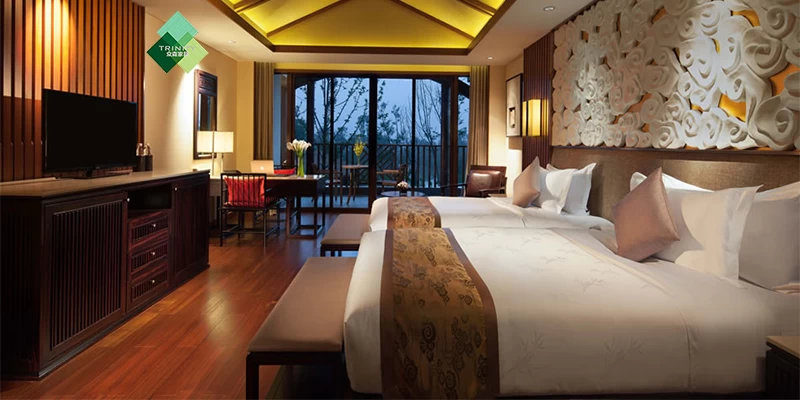 1.Normally,the furniture will be delivered to the hotel only after it has been customized and verified by quality inspectors of both parties.The first step of verification,the moisture content of hotel furniture is generally not more than 12%,such as beyond, it is easy to appear deformation,warping and other situations.In the absence of a tester,we can touch the underside of the hotel furniture and the areas not covered with paint.If we find a feeling of damp,it means that the moisture content of the hotel furniture exceeds 50%,which is not up to the standard at all.

  2.when the hotel furniture customization is completed,to pay more attention to the details of the furniture.Generally speaking good waterproof furniture can use the stick face of double adornment to avoid furniture base material to be exposed, contact moisture,infiltrate furniture material inside thereby,bring about furniture to produce qualitative change.So the back of the furniture to veneer,not only waterproof,but also to extend the service life of the hotel furniture.In addition,in the hotel furniture before the customization of the furniture material to choose the furniture,can not be taken lightly,the box board material not only to moistureproof and waterproof,but also in line with the national security standards, do a healthy environmental protection.