Hotel suite furniture-color design should consider the overall harmony of the environment and space
Tevin
www.zhongsenfurniture.com
2021-10-28 11:31:30
  Colors and materials are one of the elements of the hotel suite furniture design. The first impression of a hotel suite furniture is that the color is the first,the form is the second,and the material is the last.Colors and materials have strong expressive power,giving people psychological and physical feelings and associations in terms of vision and touch.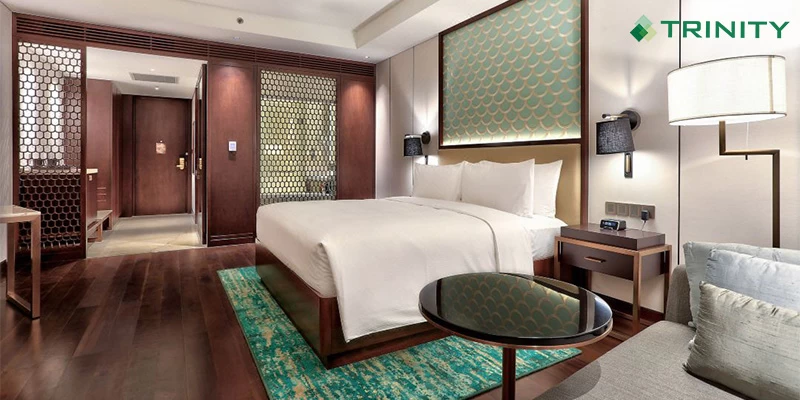 Color itself cannot exist independently in hotel suite furniture,it must be attached to materials and shapes,and can only be presented under the action of light.Such as the rich natural colors and wood textures of various woods,bright plastics,transparent glass,shiny metals,dyed leather,dye-woven fabric art,colorful paints,etc.

  From the perspective of a perfect hotel suite furniture,through artistic modeling,the texture,color,and decoration of composite materials,it conveys visual and tactile aesthetic information.In the scope of modern hotel suite furniture design,visual and psychological factors,tactile and physical Factors have a causal relationship,which is an important part of modern hotel suite furniture design.Both share the spiritual civilization and material civilization of human life.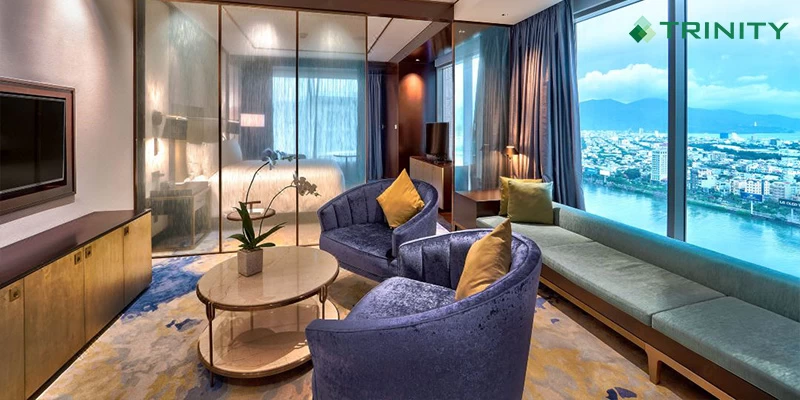 The color of hotel suite furniture is mainly reflected in the inherent color of wood,the paint color of hotel suite furniture surface and painting,the decorative color of artificial board surface,the modern industrial color of metal,plastic and glass, and the artistic color of leather and fabric of soft hotel suite furniture.In addition to the application of hotel suite furniture color,the color of hotel suite furniture design must also consider the following factors:hotel suite furniture and indoor environment factors:hotel suite furniture and indoor space environment are an integral part of the space,so the color of hotel suite furniture It should be in harmony with the overall indoor environment.Hotel suite furniture is inseparable from the wall, floor,curtains,fabrics,and space environment.In short,the color design of hotel suite furniture must be considered as a whole with the indoor environment and its functions.