hotel mini bar furniture manufacturer - Summary of furniture standards for five-star hotels
Tevin
Trinity
2020-08-03 16:46:26
Standard 1: Basic standard
  5 star hotel furniture size standard (including tables, chairs, cabinets, etc.);Standard for ignition resistance of upholstered furniture, mattresses and sofas;The shear strength of furniture solid wood adhesive parts, water resistance of furniture solid wood adhesive parts, installation dimensions of furniture hardware, etc.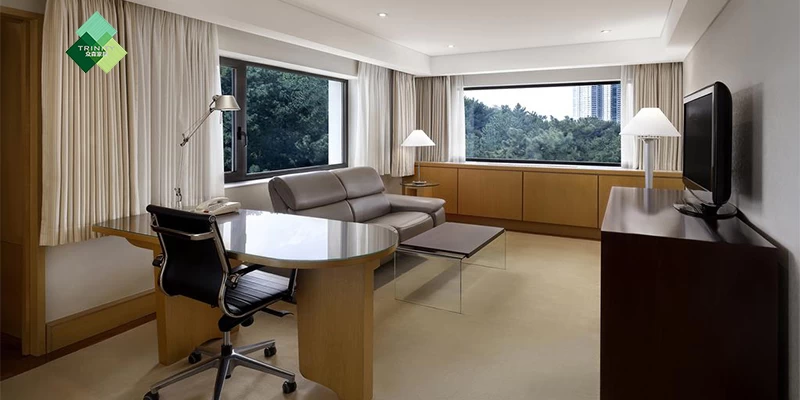 Standard 2: Quality standard

  Moisture content of wood, dry shrinkage of wood, water absorption of wood, wet swelling of wood, bending strength of wood, hardness of wood, leather for furniture.Because many products due to the quality of raw materials, five-star hotel furniture will not be durable, so there is a fixed standard about these.

Standard 3: Safety standards

  Mechanical properties of furniture (strength, durability, stability);Peeling strength of soft/hard covering materials;Environmental protection testing of solid wood and plate;Corrosion resistance of metal metal, etc.

Standard 4: Environmental protection standard

  This is the formaldehyde rate that points to plank and furniture use glue, formaldehyde cannot exceed national standard to be able to be harmful health otherwise.

Standard 5: furniture part of the material standards safety standards mainly refers to the five star hotel fixed furniture flame retardant performance.