Hotel furniture - hotel suite furniture industry in the change and change to seek development
Tevin
Trinity
2020-05-23 18:02:13
  As customized hotel suite furniture becomes more and more popular among consumers, everyone wants a piece of this huge cake. But the problem behind this craze also comes with it.Today explore how the custom hotel room furniture industry should change on the way to development.
  Customized hotel suite furniture market, the cake can be made accordingly.In recent years, many furniture custom toward integration of the enterprise from a single hotel suite furniture customization, have tasted the sweets in the breakthrough, the spring of enterprise development, but there are still a few companies failed to preserve innovation momentum in change, and to continue to use the inherent thinking, hard to open up new markets in the complacent, gradually and survival difficult predicament.As we know, the enterprise has no characteristics, the business is difficult, no value, the business can not continue, no brand, the business can not grow, no thinking, the business is shrinking step by step.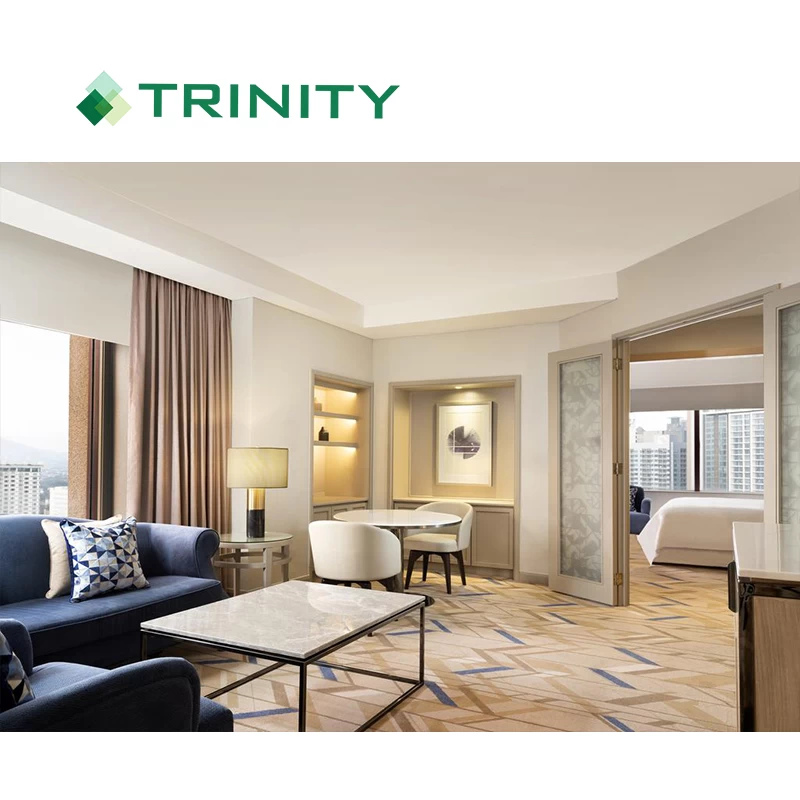 Not good at the old and new custom hotel suite furniture manufacturers of various output, like a seemingly delicious cake, but full of chemical flavor flavor let a person's appetite greatly reduced.When the profits of some enterprises are in a negative trend of decline, they will want to fight a price war, through the way of small profits and large sales to retain consumers, and strive for customer conversion rate and repurchase rate. However, if the price is set too low, the cost will be compressed naturally, which inevitably leads to the dilemma of shoddy customized hotel suite furniture.If in this vicious circle, enterprises do not seize the opportunity to seek a breakthrough, and strive to balance the relationship between change and invariability in brand innovation, they will inevitably be eliminated by the trend of development in the era of customization.In the process of seeking breakthroughs, enterprises should ensure the quality of customized hotel suite furniture products, rigorous skills, perfect after-sales service unchanged, while maintaining close contact with customers, continue independent research and development, and maintain the enterprise's fine tradition.We believe: do not forget the original intention to always, customized hotel suite furniture enterprises, only adhere to the customer in the first place, can improve the brand influence.